Roberto Silva, also known as DJ Quicksilva, was called the "Hot Boy" but that title did not tell the real story. His accolades include:

Named East Coast DJ of the Year at the Mix Show Power Summit
Voted DC's most popular DJ, Best Radio & Club DJ for 6 consecutive years
Named both Global Spin Award's Break Through DJ & National Club DJ of the Year
Source Magazine lists him in the Power 30 DJs for the last 3 years and one of the Top 10 DJs in Country
DJ for the nationally syndicated Russ Parr Morning Show
DJ for the BET 106 & Park TV Show
93.9 WKYS (DC) & 92Q (Baltimore) Radio Personality, DJ, & Host of The Quicksilva Show
Personal DJ for NFL legend Ray Lewis
The list of celebrities for whom he has deejayed reads like the ultimate VIP list that includes renowned and award-winning artists like, Stevie Wonder, Lil' Mo, Common, Jamie Foxx, LL Cool J, Snoop Dogg, and BET Founder, Bob Johnsons' Grand Opening of the BET Soundstage in Turks & Caicos. Quick has been one of the official DJ's on some of the biggest national and international tours and events. Quick also had the distinct pleasure of having been an opening DJ for Janet Jackson and the Official DJ for national events like The NBA Allstar Weekend, the Annual CIAA Weekend, and the NFL Superbowl activities. In 2013, Quick was called to deejay for President Barack Obama's Second Term Inaugural Ball.
Quicksilva picked up an endorsement when he was selected as an Official Pepsi Smash DJ in 2004. He also has been an official DJ for Jamaica's Red Stripe Beer. Sean "Diddy" Combs handpicked him as a Ciroc Boyz DJ whose talent has moved beyond deejaying to being a major influencer for the brand. Quicksilva has since been endorsed by apparel and footwear lines with Adidas and Luxe-T. He is currently a Brand Ambassador for PUMA and, he has been a long-time DJ with the national men's urban footwear & apparel retailer, DTLR, Inc. as well as an on-air personality for the groundbreaking internet-based DTLR Radio. During 2016-2018, Quick was the host of The Fam in the Morning (93.9 WKYS) radio show. Most recently, he started hosting a syndicated show called, "The QuickSilva Show" heard weekdays 3-7 PM on both 92.3 FM in Baltimore & 93.9 FM in DC.
Quick is the owner of Baltimore's Premier Nightclub, Club DownTown Bmore (416 E. Baltimore St.). When he's not working with his radio show or club, Quick spends his time as a motivational speaker and community volunteer.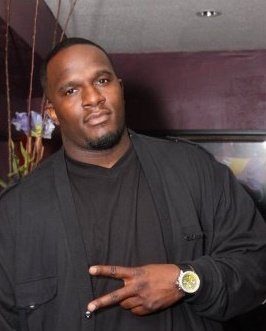 William Epps
, also known as "The People's Choice" DJ B-Eazy is one of Baltimore's premier DJs with over 20 years of experience. He began deejaying at a very young age while playing with his father's record collection. As a graduate of Maryland's oldest HBCU, Bowie State University, B-Eazy has provided DJ services for several organizations, colleges, and universities. During his tenure, B-Eazy has regularly performed at Bowie State, Frostburg State, Delaware State, Morgan State, Towson University, Baltimore City Community College and a host of other colleges and universities. He has opened for several recording artists, including Busta Rhymes, P Diddy's DaBand, Floetry, and several Def Comedy Jam Comedians. For over two decades, B-Eazy has held multiple residences for Baltimore's major party promoters at Edens Lounge, Club One, Red Maple, Peju's, Sonar, Cibos, and Red Door and a host of other venues in the DMV.
B-Eazy expanded his brand beyond deejaying, and in 2010 he launched Eazy Rentals, a full-service party and event supplies rental company, providing an all-inclusive menu for events to include sound equipment, stages, table, and chair rentals, moonbounces, concession machines, tents, uplighting, monograms, luxury furniture, and more. Over the last decade, Eazy Rentals has provided services for an array of events, including corporate partnerships with Frito Lay, McDonald's, Pepsi, and Ikea. He also operates the Eazy Rentals Fun Factory, a 4500 square foot event venue.
In addition to Eazy Rentals, B-Eazy is the creator of Sway by Design, a clothing movement established to inspire others while being comfortable at the same time. The Eazy brand also extends to carpet cleaning services with Eazy Carpet Cleaning.
B-Eazy is also the curator of Hush Party Bmore, a silent party experience. He also services other silent party experiences in the DMV area. B-Eazy is also the founder of the Baltimore Blend Battle, a DJ competition amongst regional DJs.
B-Eazy is an experienced certified educator, with over fifteen years of experience teaching. He developed a passion for teaching and mentoring younger DJs, with his most prominent prodigy being his 9-year-old daughter, Amaya aka DJ A-Eazy. His 6-year-old daughter Aliya is also learning the craft. B-Eazy incorporated his passion for teaching and deejaying and created the Eazy DJ Course, a five-session class teaching a diverse group of students from kids to adults the craft of deejaying.